MEM
Emergency Medicine is one of the most exciting medical specialties. Since very few centers provide training programs in Emergency Medicine, there is an enormous demand for qualified emergency physicians. If you think that you have the aptitude and the inclination to pursue a lucrative career in emergency medicine, make a choice right now.
To provide the aspirants a dynamic career in Emergency Medicine, Kiran Hospital introduced a 3-year Masters in Emergency Medicine (MEM). The course is accredited by the Society for Emergency Medicine, India (SEMI).
ELIGIBILITY
The 3 year training programme is designed for MBBS graduate who are interested in handling emergencies and early management of trauma. Candidates for this course will receive training experience in Kiran Hospital's department of Emergency Medicine.
AIM
MEM by Kiran Hospitals provide a highly focused formalized training experience in emergency care. The specific aims are to:
Provide in-depth knowledge in life saving emergency interventions

Provide intensive, supervised research experiences with enabling candidates to use various diagnostic tests and interpret their results intelligently and promptly

Provide knowledge and skills of the entire medical and surgical specialty to deliver emergency care appropriately to save the critically ill patient within the golden hour
OBJECTIVES
The training program objectives are to generate:
A new cadre of skilled independent emergency physician trained to conduct emergency care independently

New leaders in emergency care who can advance scientific knowledge, public policy, develop priorities within the field, and act as spokespersons on the national and international level for emergency care science

A physician with humanistic qualities, attitudes and behaviour necessary for the development of appropriate patient-doctor relationship
IDCCM (Indian Diploma in Critical Care Medicine) (RECOGNIZED BY: ISCCM)
IDCCM is being conducted under the aegis of ISCCM (Indian Society of Critical Care Medicine)
Duration
Duration of the Indian Diploma in Critical Care Medicine (IDCCM) is one year for MD/ DNB candidates and 2 years for DA/DTCD or equivalent candidates.
Eligibility
Diploma in Anaesthesia/Diploma in Chest diseases

MD Medicine/Chest/Anaesthesia

DNB Medicine/Chest/Anaesthesia

The base qualifications must be from a MCI recognized university or State Medical Council equivalent.
CTCCM (Post MBBS)
Eligibility: MBBS (MCI recognised)
Duration: 2 years
Diplomate National Board degree (DNB)
The DNB programme was initiated in Sir Kiran Hospital from the year 2017
The National Board of Exams (NBE) is an educational board dealing with medical postgraduate teaching programme at a national level. It was introduced to aim at a unified teaching programme across the country, apart from the various state-restricted medical boards.
The Board has postgraduate programmes in Broad Specialties as well as Super-specialties. Our hospital has a combination of the two, across various faculties. Students from every corner of the country apply for the same, after qualifying through a common NEET exam, held annually. Based on their ranking, students opt for various institutes. Better the teaching programme, better the stipend and facilities, increase the chances of high ranking students seeking admission with the institute.
Students are a rich source for potential scientists, researchers and affiliations to the hospital. They have already spent considerable time to undergo structured education and training and have been groomed to our institute's values, so form potential candidates to be absorbed into our system for growth and development of our departments and strengthen the clinical and academic pillars of our hospital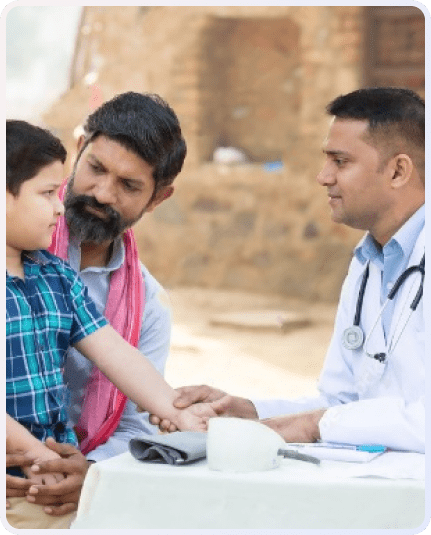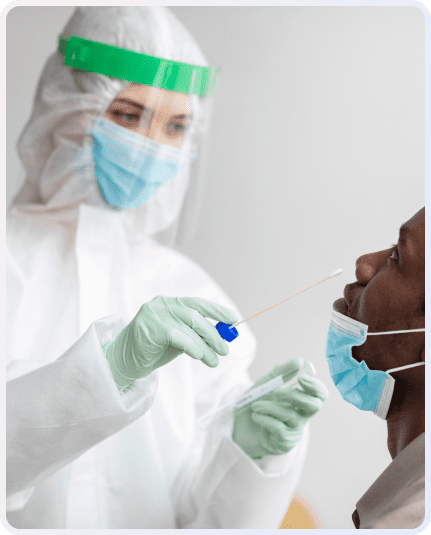 NBE courses
Our Hospital is accredited and recognized for the following NBE courses–
2/3 year courses in Radiology and Anaesthesia speciality
National Board of Examinations - Diplomate of National Board (DNB) Programme
Fellowship Course
1 Minimal Access Surgery - 2 Seat (Post MS/DNB – General Surgery)(Duration – 1 Year)
Dr Dharmesh Dhanani

Dr Chintan Patel
2 Precision Radiotherapy - 2 Seat (Post MD/DNB – Radiotherapy)
Dr Pankaj Agrawal

Dr Saurabh Samdariya

Dr Shantiprakash Shrivastav
Contact Kiran Hospital
No matter which part of the world you are in, you can now contact Kiran Hospital's International Patient Care Department to be your dedicated point of contact for all health related queries.