| S.No | Cluster | OPD No | Speciality | Doctor Name | Morning | Evening |
| --- | --- | --- | --- | --- | --- | --- |
| 1 | 1st Floor E | 9 | CARDIOLOGY | Dr. Alok Ranjan | - To - | 02:30 PM To 06:30 PM |
| 2 | NA | NA | ANAESTHESIA | Dr. Anand D. Pastagiya | 10:00 AM To 01:30 PM | - To - |
| 3 | 1st Floor C | 2 | ORTHOPEDIC | Dr. Ankit Verma | 10:00 AM To 01:30 PM | 02:30 PM To 06:30 PM |
| 4 | 1st Floor C | 13 | PSYCHIATRY | Dr. Anuj M. Khandelwal | 10:00 AM To 01:30 PM | 02:30 PM To 06:30 PM |
| 5 | 1st Floor C | 5 | PLASTIC SURGERY | Dr. Arvind G. Patel | 10:00 AM To 01:30 PM | 02:30 PM To 06:30 PM |
| 6 | 1st Floor G | 4 | MEDICAL ONCOLOGY | Dr. Ashish B. Agrawal | 10:00 AM To 01:30 PM | 02:30 PM To 06:30 PM |
| 7 | 1st Floor C | 6 | ENDOCRINOLOGY | Dr. Ashu Goyal | 10:00 AM To 01:30 PM | 02:30 PM To 06:30 PM |
| 8 | 1st Floor E | 3 | CARDIOLOGY | Dr. Ashvin Suvagiya | 10:00 AM To 01:30 PM | 02:30 PM To 06:30 PM |
| 9 | 1st Floor F | 4 | NEURO SURGERY | Dr. Bhaumik Thakor | - To - | 02:30 PM To 06:30 PM |
| 10 | NA | NA | ANAESTHESIA | Dr. Bhavin M. Lashkari | 10:00 AM To 01:30 PM | - To - |
| 11 | 2nd Floor | 2 | OPTHALMOLOGY | Dr. Bhavna Ahir | 10:00 AM To 01:30 PM | 02:30 PM To 06:30 PM |
| 12 | 1st Floor A | 4 | GENERAL LAPROSCOPIC SURGERY | Dr. Chintan B. Patel | 10:00 AM To 01:30 PM | 02:30 PM To 06:30 PM |
| 13 | NA | 2 | DENTAL & MAXILLOFACIAL SURGERY | Dr. Daisy Sopariwala | 10:00 AM To 01:30 PM | 02:30 PM To 06:30 PM |
| 14 | 1st Floor B | 1 | NEPHROLOGY | Dr. Dharmesh Nama | 10:00 AM To 01:30 PM | 02:30 PM To 06:30 PM |
| 15 | 1st Floor A | 2 | GASTROENTEROLOGY | Dr. Dharmesh S. Dhanani | 10:00 AM To 01:30 PM | 02:30 PM To 06:30 PM |
| 16 | 5th Floor | 1 | PHYSIOTHERAPY | Dr. Dhaval Kapadia | 10:00 AM To 01:30 PM | - To - |
| 17 | 1st Floor F | 1 | NEURO SURGERY | Dr. Dhruv Baru | 10:00 AM To 01:30 PM | 02:30 PM To 06:30 PM |
| 18 | 1st Floor C | 3 | PULMONOLOGY | Dr. Hardip H. Maniar | 10:00 AM To 01:30 PM | 02:30 PM To 06:30 PM |
| 19 | 1st Floor A | 6 | ORTHOPEDIC | Dr. Harshad Joshi | 10:00 AM To 01:30 PM | - To - |
| 20 | 1st Floor C | 11 | DENTAL & MAXILLOFACIAL SURGERY | Dr. Hetal Patel | 10:00 AM To 01:30 PM | 02:30 PM To 06:30 PM |
| 21 | 1st Floor F | 1 | NEUROLOGY | Dr. Hinaben Faldu | 10:00 AM To 01:30 PM | 02:30 PM To 06:30 PM |
| 22 | 4th Floor OT Complex | 1 | ANAESTHESIA | Dr. Hitesh Nathani | 10:00 AM To 01:30 PM | - To - |
| 23 | 1st Floor C | 14 | NUTRITION & DIETETICS | Dr. Jinal Parmar | 09:30 AM To 01:30 PM | 02:30 PM To 06:30 PM |
| 24 | 1st Floor B | 5 | NEPHROLOGY | Dr. Kalpesh D. Gohel | 10:00 AM To 01:30 PM | 02:30 PM To 06:30 PM |
| 25 | 1st Floor C | 5 | INTERNAL MEDICINE | Dr. Kalpesh R. Chopda | 10:00 AM To 01:30 PM | 02:30 PM To 06:30 PM |
| 26 | 4th Floor OT Complex | 1 | ANAESTHESIA | Dr. Kapil Divekar | 10:00 AM To 01:30 PM | - To - |
| 27 | 1st Floor E | 1 | NUTRITION & DIETETICS | Dr. Mansi Jadav | 10:00 AM To 01:30 PM | 02:30 PM To 06:30 PM |
| 28 | 1st Floor D | 8 | PEDIATRIC SURGERY | Dr. Mithun KN | 10:00 AM To 01:30 PM | 02:30 PM To 06:30 PM |
| 29 | Radiation Oncology Department B2 | 1 | RADIATION ONCOLOGY | Dr. Monika Vaghela | 10:00 AM To 01:30 PM | 02:30 PM To 06:30 PM |
| 30 | NA | 4 | UROLOGY | Dr. Mukesh Ahir | 10:00 AM To 01:30 PM | 02:30 PM To 06:30 PM |
| 31 | 1st Floor C | 9 | DERMATOLOGY | Dr. Nandita Patel | 10:00 AM To 01:30 PM | 02:30 PM To 06:30 PM |
| 32 | 5th Floor | 1 | PHYSIOTHERAPY | Dr. Nency Y Gandhi | 10:00 AM To 01:30 PM | - To - |
| 33 | 1st Floor E | 2 | GENERAL MEDICINE | Dr. NIRAV SHAH | 10:00 AM To 01:30 PM | 02:30 PM To 06:30 PM |
| 34 | 1st Floor G | 4 | RADIATION ONCOLOGY | Dr. Pankaj Agarwal | 10:00 AM To 01:30 PM | 02:30 PM To 06:30 PM |
| 35 | NA | NA | PATHOLOGY | Dr. Paresh L. Vaghela | 10:00 AM To 01:30 PM | 02:30 PM To 06:30 PM |
| 36 | NA | NA | ICU | Dr. Paresh V. Patel | 10:00 AM To 01:30 PM | 02:30 PM To 06:30 PM |
| 37 | 1st Floor D | 9 | PEDIATRICS | Dr. Pawan B. Mandaviya | 10:00 AM To 01:30 PM | 02:30 PM To 06:30 PM |
| 38 | 1st Floor B | 2 | UROLOGY | Dr. Pramod G Patel | 10:00 AM To 01:30 PM | 02:30 PM To 06:30 PM |
| 39 | 2nd Floor | 2 | OPTHALMOLOGY | Dr. Pratik Shah | 10:00 AM To 01:30 PM | 02:30 PM To 06:30 PM |
| 40 | 1st Floor G | 2 | MEDICAL ONCOLOGY | Dr. Priyal Savalia | 10:00 AM To 01:30 PM | 02:30 PM To 06:30 PM |
| 41 | 1st Floor D | 7 | PEDIATRICS | Dr. Rahul Savalia | 10:00 AM To 01:30 PM | 02:30 PM To 06:30 PM |
| 42 | 1st Floor E | 3 | CARDIOLOGY | Dr. Rakesh Z. Tomar | 10:00 AM To 01:30 PM | 02:30 PM To 06:30 PM |
| 43 | 1st Floor D | 4 | OBSTETRICS & GYNECOLOGY | Dr. Rozy P. Ahya | 10:00 AM To 01:30 PM | 02:30 PM To 06:30 PM |
| 44 | 2nd Floor | 1 | OPTHALMOLOGY | Dr. Sankit U. Shah | 10:00 AM To 01:30 PM | 02:30 PM To 06:30 PM |
| 45 | 1st Floor G | 5 | RADIATION ONCOLOGY | Dr. Saurabh Samdariya | 10:00 AM To 01:30 PM | 02:30 PM To 06:30 PM |
| 46 | 1st Floor G | 1 | SURGICAL ONCOLOGY | Dr. Savan Chovatiya | 10:00 AM To 01:30 PM | 02:30 PM To 06:30 PM |
| 47 | 2nd Floor Pathology Department | 1 | PATHOLOGY | Dr. Sejal B. Unarkat | 10:00 AM To 01:30 PM | 02:30 PM To 06:30 PM |
| 48 | 1st Floor G | 1 | SURGICAL ONCOLOGY | Dr. Shamsuddin J. Virani | 10:00 AM To 01:30 PM | 02:30 PM To 06:30 PM |
| 49 | 1st Floor G | 6 | RADIATION ONCOLOGY | Dr. Shantiprakash Shrivastav | 10:00 AM To 01:30 PM | 02:30 PM To 06:30 PM |
| 50 | NA | 8 | ENT | Dr. Shashikant Pol | 10:00 AM To 01:30 PM | 02:30 PM To 06:30 PM |
| 51 | 1st Floor D | 3 | OBSTETRICS & GYNECOLOGY | Dr. Swati Agrawal | 10:00 AM To 01:30 PM | 02:30 PM To 06:30 PM |
| 52 | 1st Floor C | 11 | DENTAL & MAXILLOFACIAL SURGERY | Dr. Sweta Tejani | 10:00 AM To 01:30 PM | 02:30 PM To 06:30 PM |
| 53 | 2nd Floor | 1 | PATHOLOGY | Dr. Tejal Shah | 10:00 AM To 01:30 PM | 02:30 PM To 06:30 PM |
| 54 | 4th Floor OT Complex | 1 | ANAESTHESIA | Dr. Vimal M. Karagathara | 10:00 AM To 01:30 PM | - To - |
| 55 | 1st Floor E | 7 | CARDIOLOGY | Dr. Vishal Agrawal | 10:00 AM To 01:30 PM | 02:30 PM To 06:30 PM |
| 56 | 1st Floor E | 11 | CARDIOLOGY | Dr. Vishal G. Vanani | - To - | 02:30 PM To 06:30 PM |
Here Some Of
Patients Speak
And Share Their Experiences
Hospital is one of the best in Surat. Hospital is clean and well maintained equipment are latest and charges are reasonably priced as compared to other Hospitals. Dr Chintan B Patel made my mother feel comfortable during my entire course of surgery. I would recommend KIRAN Hospital for surgery. My mother got operated for fissure and piles surgery and doing great .Pain is almost zero Thanks to the doctor and treating staff and Nurses.
Pravin Verma
Visit kiran hospital special for 10 second time in move blood, medicine and other tablet one floor to another floor. Air ambulance are helpfull to patients. machinary, bed, Electrical panel are top brand in world are used in hospital.
Chirag Kathiriya
I came to kiran hospital from Mumbai only for cancer surgery, satisfied with doctor and hospital
Neha Parekh
It's very needfull for surat people in future...... Thank you so much to all trustees of kiran hospital & we prayer to god for make successful hospital in all over world...!!!!
Jainul AS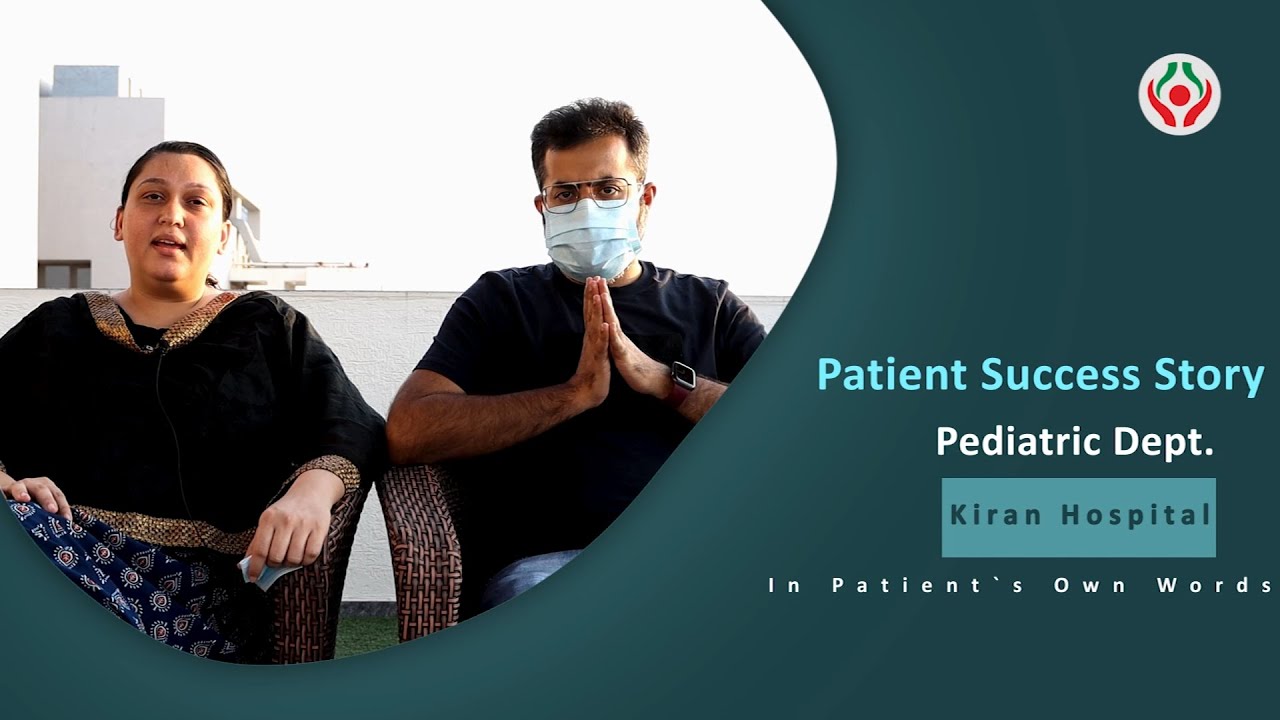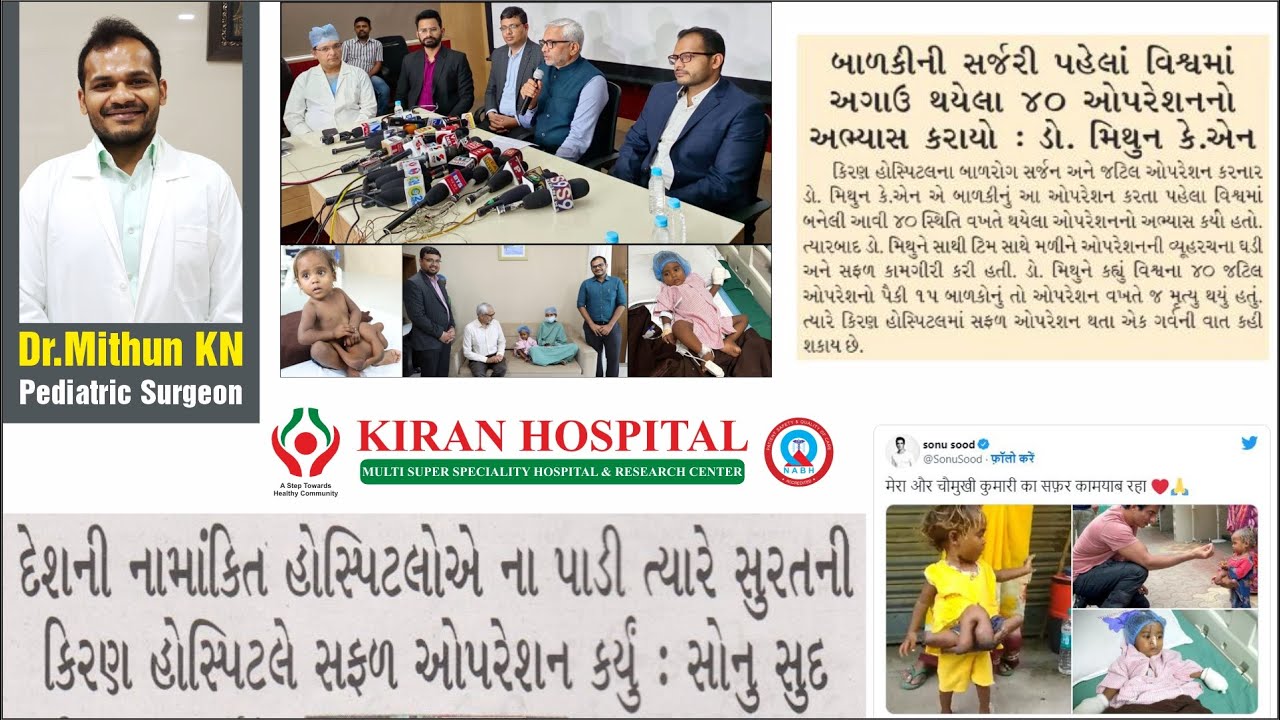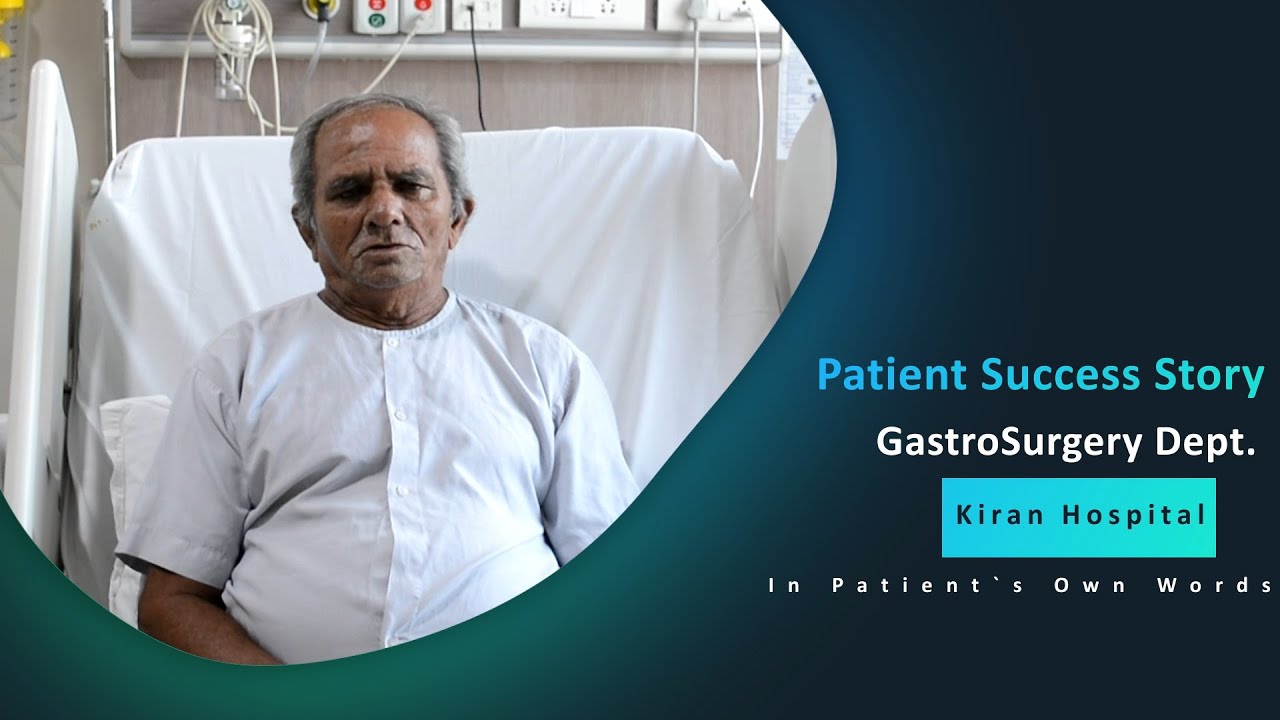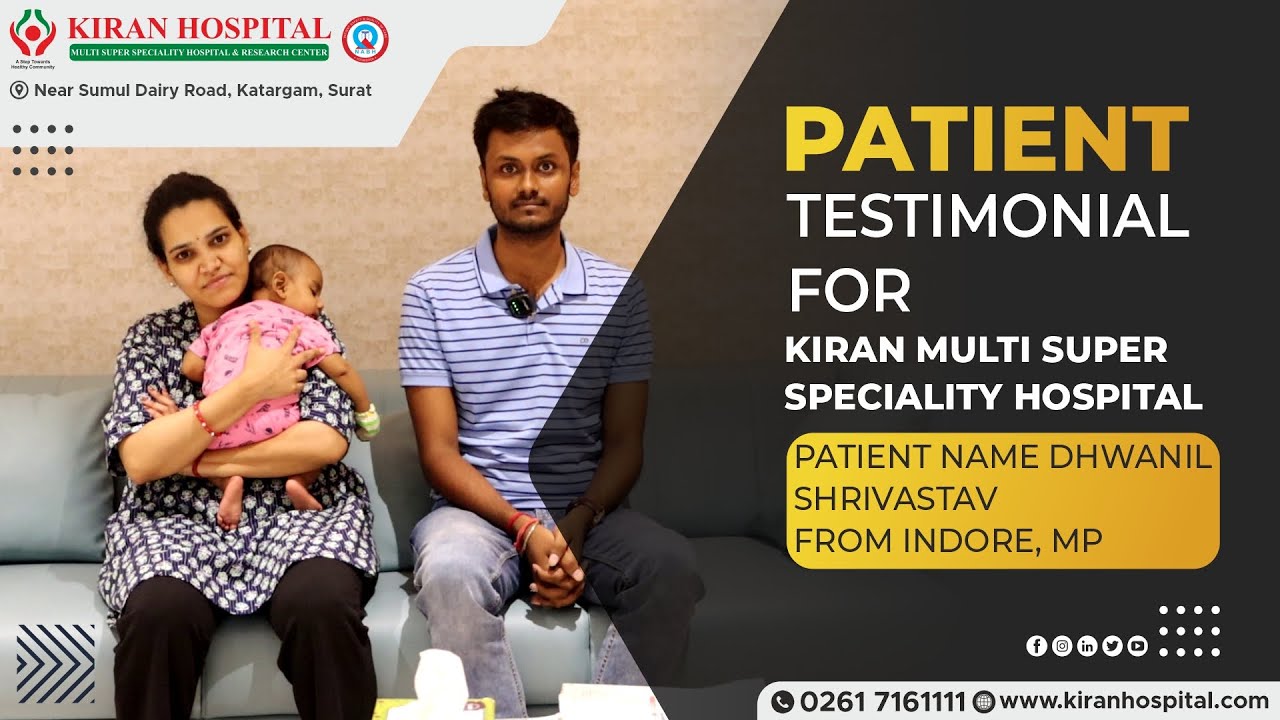 Contact Kiran Hospital
No matter which part of the world you are in, you can now contact Kiran Hospital's International Patient Care Department to be your dedicated point of contact for all health related queries.