| S.No | Cluster | OPD No | Speciality | Doctor Name | Morning | Evening |
| --- | --- | --- | --- | --- | --- | --- |
| 1 | 1st Floor E | 9 | CARDIOLOGY | Dr. Alok Ranjan | - To - | 02:30 PM To 06:30 PM |
| 2 | NA | NA | ANAESTHESIA | Dr. Anand D. Pastagiya | 10:00 AM To 01:30 PM | - To - |
| 3 | 1st Floor C | 2 | ORTHOPEDIC | Dr. Ankit Verma | 10:00 AM To 01:30 PM | 02:30 PM To 06:30 PM |
| 4 | 1st Floor G | 2 | MEDICAL ONCOLOGY | Dr. Anshul R. Agarwal | 10:00 AM To 01:30 PM | 02:30 PM To 06:30 PM |
| 5 | 1st Floor C | 13 | PSYCHIATRY | Dr. Anuj M. Khandelwal | 10:00 AM To 01:30 PM | 02:30 PM To 06:30 PM |
| 6 | 1st Floor C | 5 | PLASTIC SURGERY | Dr. Arvind G. Patel | 10:00 AM To 01:30 PM | 02:30 PM To 06:30 PM |
| 7 | 1st Floor G | 4 | MEDICAL ONCOLOGY | Dr. Ashish B. Agrawal | 10:00 AM To 01:30 PM | 02:30 PM To 06:30 PM |
| 8 | 1st Floor C | 6 | ENDOCRINOLOGY | Dr. Ashu Goyal | 10:00 AM To 01:30 PM | 02:30 PM To 06:30 PM |
| 9 | 1st Floor E | 3 | CARDIOLOGY | Dr. Ashvin Suvagiya | 10:00 AM To 01:30 PM | 02:30 PM To 06:30 PM |
| 10 | 1st Floor F | 4 | NEURO SURGERY | Dr. Bhaumik Thakor | - To - | 02:30 PM To 06:30 PM |
| 11 | NA | NA | ANAESTHESIA | Dr. Bhavin M. Lashkari | 10:00 AM To 01:30 PM | - To - |
| 12 | 2nd Floor | 2 | OPTHALMOLOGY | Dr. Bhavna Ahir | 10:00 AM To 01:30 PM | 02:30 PM To 06:30 PM |
| 13 | 1st Floor A | 4 | GENERAL LAPROSCOPIC SURGERY | Dr. Chintan B. Patel | 10:00 AM To 01:30 PM | 02:30 PM To 06:30 PM |
| 14 | NA | 2 | DENTAL & MAXILLOFACIAL SURGERY | Dr. Daisy Sopariwala | 10:00 AM To 01:30 PM | 02:30 PM To 06:30 PM |
| 15 | 1st Floor B | 1 | NEPHROLOGY | Dr. Dharmesh Nama | 10:00 AM To 01:30 PM | 02:30 PM To 06:30 PM |
| 16 | 1st Floor A | 2 | GASTROENTEROLOGY | Dr. Dharmesh S. Dhanani | 10:00 AM To 01:30 PM | 02:30 PM To 06:30 PM |
| 17 | 5th Floor | 1 | PHYSIOTHERAPY | Dr. Dhaval Kapadia | 10:00 AM To 01:30 PM | - To - |
| 18 | 1st Floor F | 1 | NEURO SURGERY | Dr. Dhruv Baru | 10:00 AM To 01:30 PM | 02:30 PM To 06:30 PM |
| 19 | 1st Floor C | 3 | PULMONOLOGY | Dr. Hardip H. Maniar | 10:00 AM To 01:30 PM | 02:30 PM To 06:30 PM |
| 20 | 1st Floor A | 6 | ORTHOPEDIC | Dr. Harshad Joshi | 10:00 AM To 01:30 PM | - To - |
| 21 | 1st Floor C | 11 | DENTAL & MAXILLOFACIAL SURGERY | Dr. Hetal Patel | 10:00 AM To 01:30 PM | 02:30 PM To 06:30 PM |
| 22 | 1st Floor F | 1 | NEUROLOGY | Dr. Hinaben Faldu | 10:00 AM To 01:30 PM | 02:30 PM To 06:30 PM |
| 23 | 4th Floor OT Complex | 1 | ANAESTHESIA | Dr. Hitesh Nathani | 10:00 AM To 01:30 PM | - To - |
| 24 | 1st Floor B | 5 | NEPHROLOGY | Dr. Kalpesh D. Gohel | 10:00 AM To 01:30 PM | 02:30 PM To 06:30 PM |
| 25 | 1st Floor C | 5 | INTERNAL MEDICINE | Dr. Kalpesh R. Chopda | 10:00 AM To 01:30 PM | 02:30 PM To 06:30 PM |
| 26 | 4th Floor OT Complex | 1 | ANAESTHESIA | Dr. Kapil Divekar | 10:00 AM To 01:30 PM | - To - |
| 27 | 1st Floor E | 1 | NUTRITION & DIETETICS | Dr. Mansi Jadav | 10:00 AM To 01:30 PM | 02:30 PM To 06:30 PM |
| 28 | 1st Floor D | 8 | PEDIATRIC SURGERY | Dr. Mithun KN | 10:00 AM To 01:30 PM | 02:30 PM To 06:30 PM |
| 29 | Radiation Oncology Department B2 | 1 | RADIATION ONCOLOGY | Dr. Monika Vaghela | 10:00 AM To 01:30 PM | 02:30 PM To 06:30 PM |
| 30 | 1st Floor G | 2 | SURGICAL ONCOLOGY | Dr. Mrudul Patel | 10:00 AM To 01:30 PM | 02:30 PM To 06:30 PM |
| 31 | NA | 4 | UROLOGY | Dr. Mukesh Ahir | 10:00 AM To 01:30 PM | 02:30 PM To 06:30 PM |
| 32 | 1st Floor C | 9 | DERMATOLOGY | Dr. Nandita Patel | 10:00 AM To 01:30 PM | 02:30 PM To 06:30 PM |
| 33 | 5th Floor | 1 | PHYSIOTHERAPY | Dr. Nency Y Gandhi | 10:00 AM To 01:30 PM | - To - |
| 34 | 1st Floor E | 2 | GENERAL MEDICINE | Dr. NIRAV SHAH | 10:00 AM To 01:30 PM | 02:30 PM To 06:30 PM |
| 35 | 1st Floor G | 4 | RADIATION ONCOLOGY | Dr. Pankaj Agarwal | 10:00 AM To 01:30 PM | 02:30 PM To 06:30 PM |
| 36 | NA | NA | PATHOLOGY | Dr. Paresh L. Vaghela | 10:00 AM To 01:30 PM | 02:30 PM To 06:30 PM |
| 37 | NA | NA | ICU | Dr. Paresh V. Patel | 10:00 AM To 01:30 PM | 02:30 PM To 06:30 PM |
| 38 | 1st Floor D | 9 | ICU | Dr. Pawan B. Mandaviya | 10:00 AM To 01:30 PM | 02:30 PM To 06:30 PM |
| 39 | 1st Floor B | 2 | UROLOGY | Dr. Pramod G Patel | 10:00 AM To 01:30 PM | 02:30 PM To 06:30 PM |
| 40 | 2nd Floor | 2 | OPTHALMOLOGY | Dr. Pratik Shah | 10:00 AM To 01:30 PM | 02:30 PM To 06:30 PM |
| 41 | 1st Floor G | 2 | MEDICAL ONCOLOGY | Dr. Priyal Savalia | 10:00 AM To 01:30 PM | 02:30 PM To 06:30 PM |
| 42 | 1st Floor D | 7 | ICU | Dr. Rahul Savalia | 10:00 AM To 01:30 PM | 02:30 PM To 06:30 PM |
| 43 | 1st Floor E | 3 | CARDIOLOGY | Dr. Rakesh Z. Tomar | 10:00 AM To 01:30 PM | 02:30 PM To 06:30 PM |
| 44 | 2nd Floor IVF Department | 1 | OBSTETRICS & GYNECOLOGY | Dr. Richa Pal | 10:00 AM To 01:30 PM | 02:30 PM To 06:30 PM |
| 45 | 1st Floor D | 4 | OBSTETRICS & GYNECOLOGY | Dr. Rozy P. Ahya | 10:00 AM To 01:30 PM | 02:30 PM To 06:30 PM |
| 46 | 2nd Floor | 1 | OPTHALMOLOGY | Dr. Sankit U. Shah | 10:00 AM To 01:30 PM | 02:30 PM To 06:30 PM |
| 47 | 1st Floor G | 5 | RADIATION ONCOLOGY | Dr. Saurabh Samdariya | 10:00 AM To 01:30 PM | 02:30 PM To 06:30 PM |
| 48 | 1st Floor G | 1 | SURGICAL ONCOLOGY | Dr. Savan Chovatiya | 10:00 AM To 01:30 PM | 02:30 PM To 06:30 PM |
| 49 | 2nd Floor Pathology Department | 1 | PATHOLOGY | Dr. Sejal B. Unarkat | 10:00 AM To 01:30 PM | 02:30 PM To 06:30 PM |
| 50 | 1st Floor G | 1 | SURGICAL ONCOLOGY | Dr. Shamsuddin J. Virani | 10:00 AM To 01:30 PM | 02:30 PM To 06:30 PM |
| 51 | 1st Floor G | 6 | RADIATION ONCOLOGY | Dr. Shantiprakash Shrivastav | 10:00 AM To 01:30 PM | 02:30 PM To 06:30 PM |
| 52 | NA | 8 | ENT | Dr. Shashikant Pol | 10:00 AM To 01:30 PM | 02:30 PM To 06:30 PM |
| 53 | 1st Floor D | 3 | GYN OBS | Dr. Swati Agrawal | 10:00 AM To 01:30 PM | 02:30 PM To 06:30 PM |
| 54 | 1st Floor C | 11 | DENTAL & MAXILLOFACIAL SURGERY | Dr. Sweta Tejani | 10:00 AM To 01:30 PM | 02:30 PM To 06:30 PM |
| 55 | 2nd Floor | 1 | PATHOLOGY | Dr. Tejal Shah | 10:00 AM To 01:30 PM | 02:30 PM To 06:30 PM |
| 56 | 4th Floor OT Complex | 1 | ANAESTHESIA | Dr. Vimal M. Karagathara | 10:00 AM To 01:30 PM | - To - |
| 57 | 1st Floor E | 7 | CARDIOLOGY | Dr. Vishal Agrawal | 10:00 AM To 01:30 PM | 02:30 PM To 06:30 PM |
| 58 | 1st Floor E | 11 | CARDIOLOGY | Dr. Vishal G. Vanani | - To - | 02:30 PM To 06:30 PM |
Here Some Of
Patients Speak
And Share Their Experiences Best hospital for all kind of treatment. Helipad is also available at top floor. Positive Air atmosphere system in hospital. Amazing technology they used to filter air.
Vipul Chavda It's imaging! I hope so it can be best hospital of Surat & shine like Kiran of sun good luck.
Ghanshyam Patel Wonderful Great Hospital Good Machinery good job
AR Patel Good hospital and services
Ravi Hadiya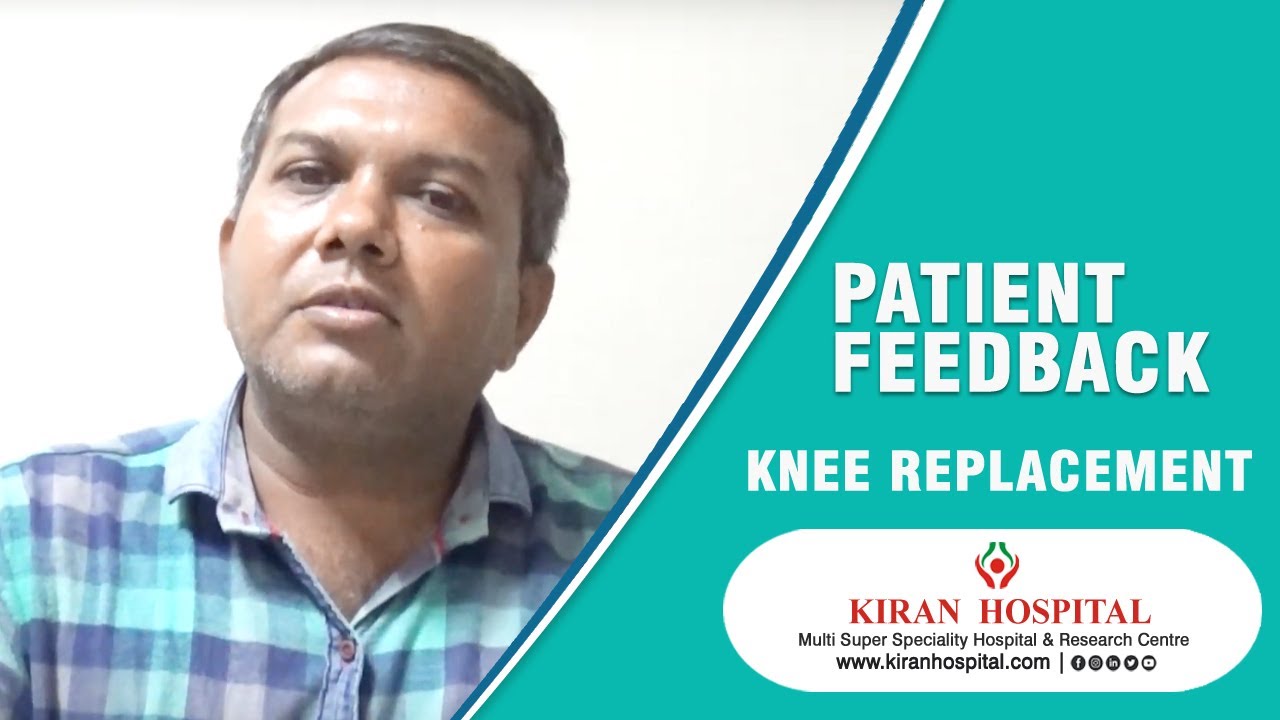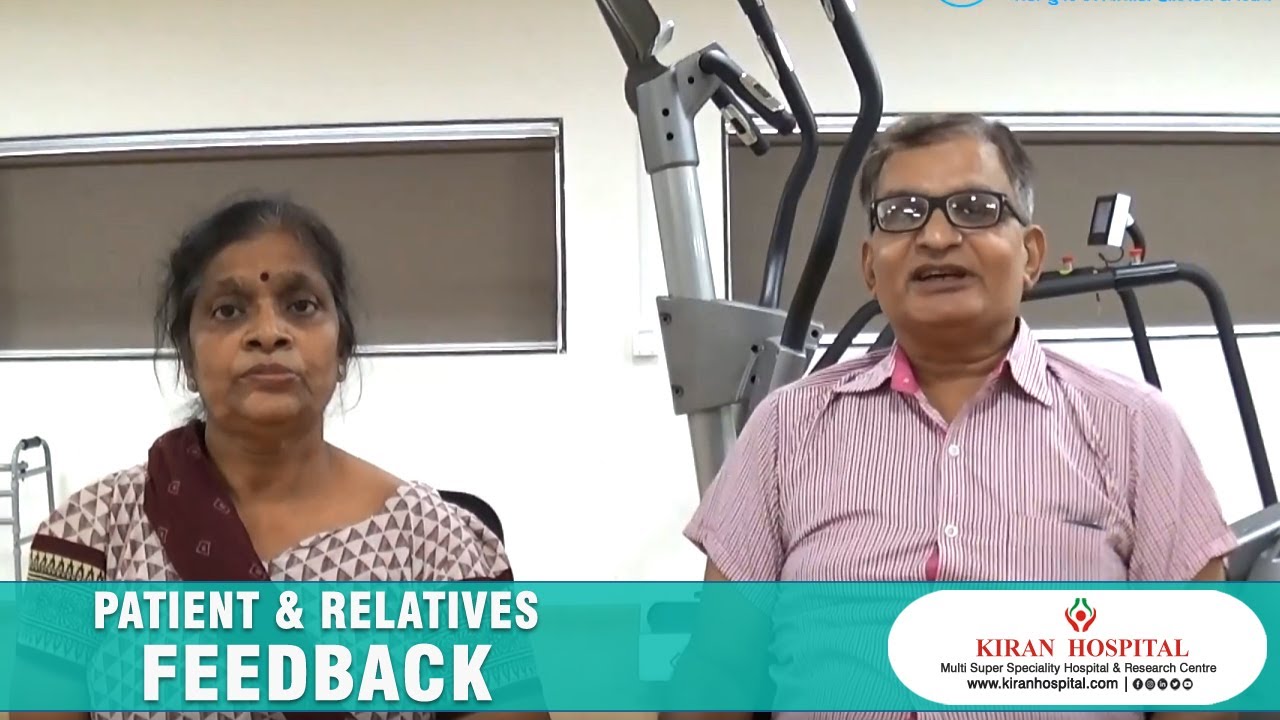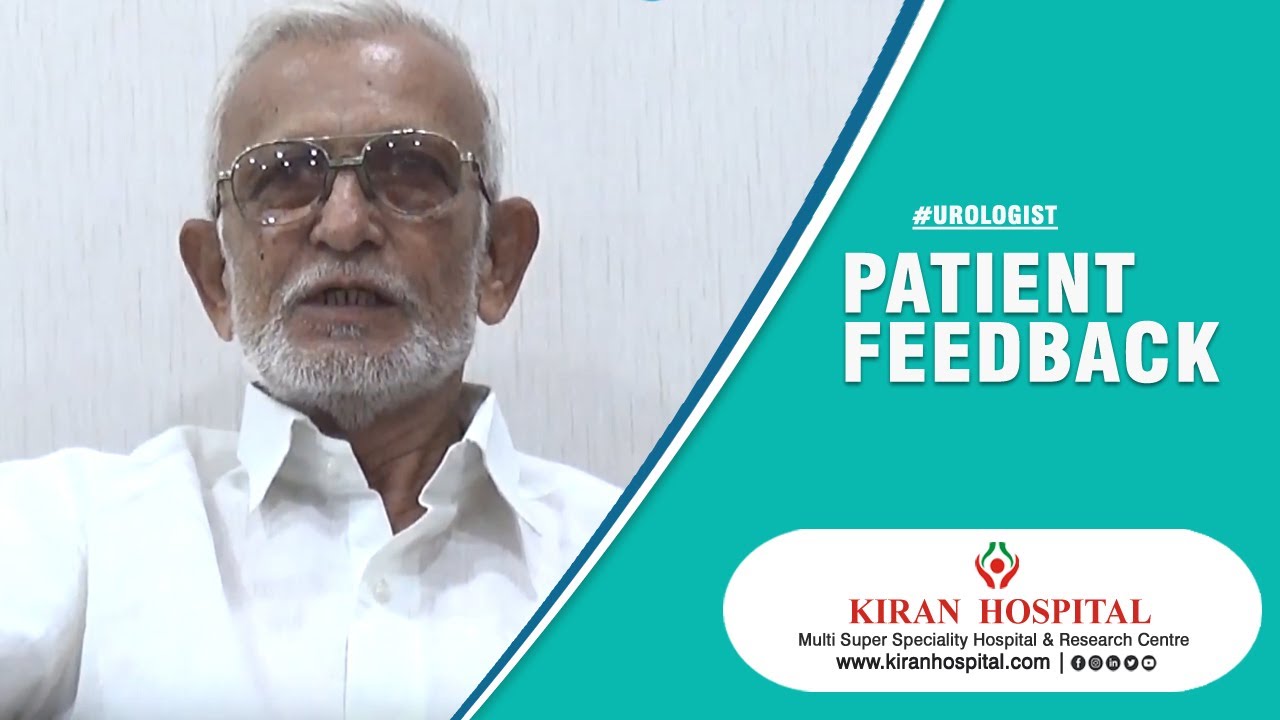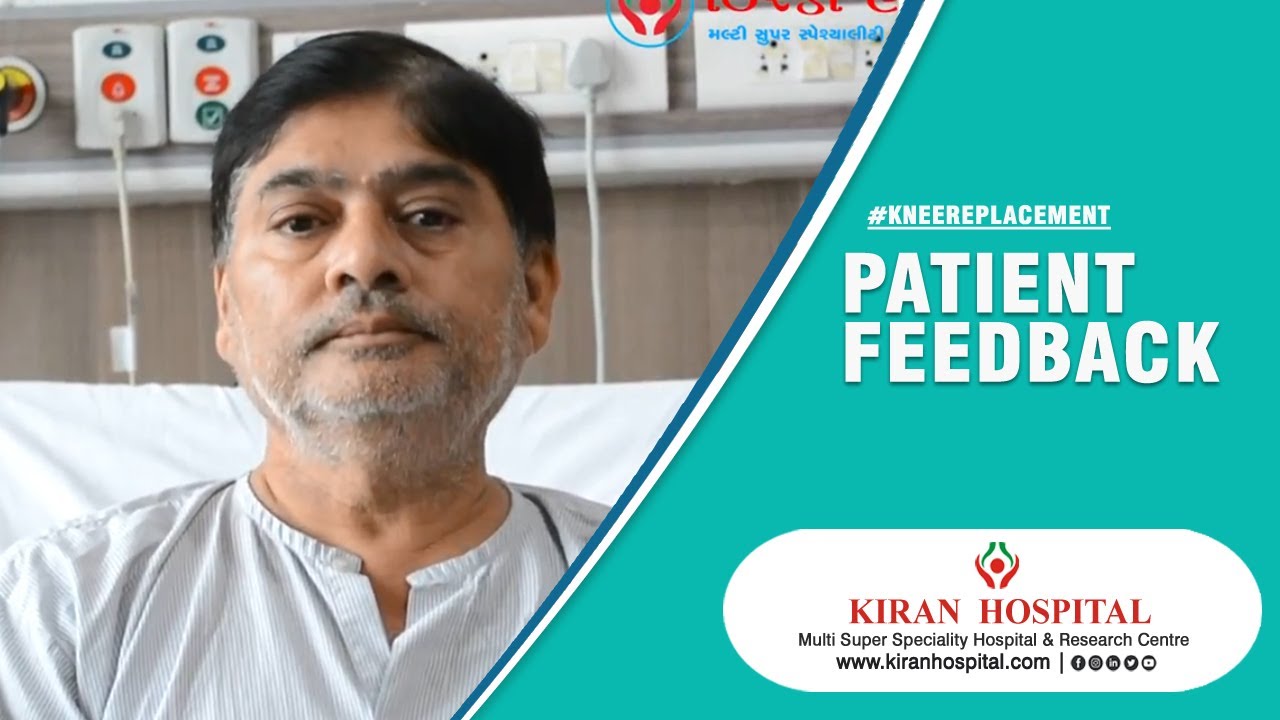 Contact Kiran Hospital
No matter which part of the world you are in, you can now contact Kiran Hospital's International Patient Care Department to be your dedicated point of contact for all health related queries.